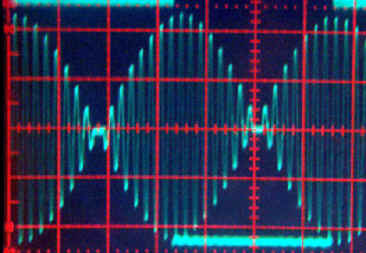 PSK31 – for exciting HF band QRP PSK31 like most of the other narrow-band digital text communication modes requires very little TX power into a very modest antenna. PSK31 is also quite immune to co-channel interference by voice modulated radio-telephony signals due to the nature of the spectral distribution of human voice. Although PSK31 is a popular mode, many operators have failed to appreciate the inherent merits of this modulation mode and often resorted to incorrect modulation settings, higher than necessary TX power, or the use of large antennas which effectively increase the ERP beyond what is required for effective and sustainable PSK31 communication. This is a demonstration of typical QRP QSO using 5W (perhaps it was 3-4 W) into 1/4λ vertical ground plane antennas used at both ends of the circuit. The distance was approximately 5800Km between a station with the QTH in Sweden and my QTH in New Delhi, India. The QSO was conducted on the 17m band at a little after 14:30 UTC. The PSK31 signal was not visible on the band-scope of my transceiver but was...
Click Here to Read Full Article […]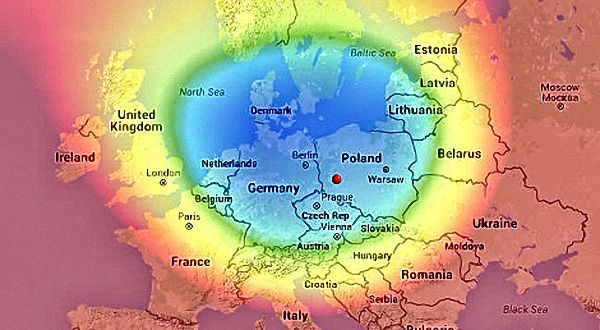 Beware of Skip Zone while working HF radio A good radio amateur friend of mine from Poland sounded quite anxious when he told me that his new antenna was behaving peculiarly. He was afraid that being a restricted size vertical antenna perhaps it was not performing as it should. He asked for my views. After speaking to him I realized that there was nothing wrong with the antenna but the problem was entirely different. The issue that my friend was facing was a typical ionospheric skip zone situation. Although on the 20m band, he could work stations in Moscow, various parts of Italy and Spain which are all quite a distance away, he was unable to copy or work into nearby countries like Germany, Netherlands, Czech Republic, etc. I soon realized that in his hurry he had completely forgotten to account for the prevailing "Skip Zone" around his QTH. All of us make such mistakes and then scratch our head over inexplicable results. For those who would like to visualize what was happening on the 20m band from the location...
Click Here to Read Full Article […]