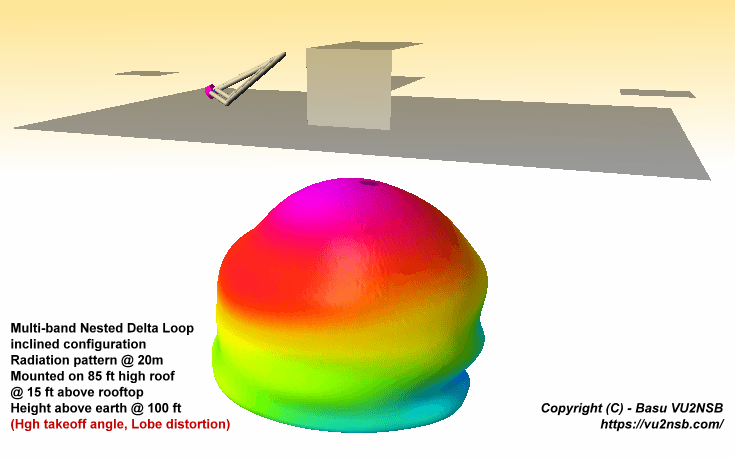 Urban antenna height above ground – The truth The antenna height above ground, especially in urban areas on the HF bands, poses a set of unforeseen issues that an average radio amateur is often blissfully ignorant about. An experienced operator knows all this too well but a large section of our community is often unaware of several kinds of radiation lobe pattern distortions and reduction in overall antenna efficiency that occur due to the presence of various natural geographical artifacts and man-made entities like buildings, sheds, bridges, overhead cables, water-pipes, etc that cause havoc. Despite a seemingly good antenna height, the most common problems that usually plague a typical urban antenna installation are considerable distortion in the radiation pattern. The textbook lobe patterns and gain figures of antennas may not hold true anymore. The second casualty is the overall efficiency of the antenna as a radiator. The nearby building structures and objects within the near-field zone of the antenna often absorb a certain amount of transmitter energy and may also alter the resonance and spoil the attainable SWR. I have...
Click Here to Read Full Article […]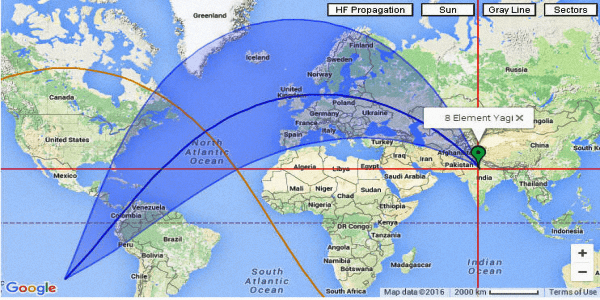 Do we need to set eaxct antenna bearing for HF DX? While working distant stations on HF bands do we need to be fussy about the exact beam headings and antenna bearing for HF DX? The short answer is NO… Yet, with the availability of various software utilities available to us both as standalone applications or online services, we often tend to get carried away. Several amateur radio operators, unfortunately, believe that unless their directional antennas like the Yagi are pointing precisely at the DX location they would not receive optimum signals. This is far from the truth. Let us quickly examine why. Of course, what we are discussing here is notwithstanding the fact that for VHF/UHF terrestrial radio contacts across several tens of kilometers one would need to beam quite accurately. Not only because the beam flare-out is narrow at short distances but also because much higher antenna gains on VHF and beyond produce far narrower beams… However, right now, we concern ourselves only with HF antennas for DX contacts. People at times ask me, What is your Grid-square?...
Click Here to Read Full Article […]