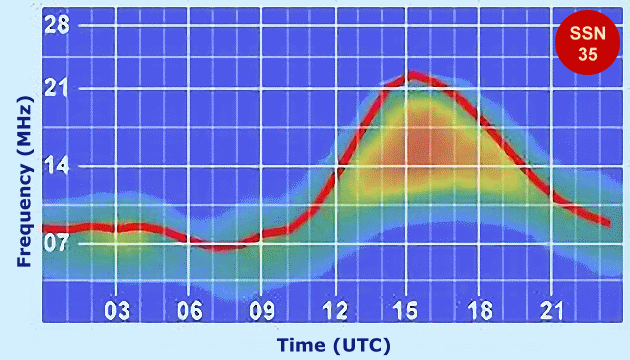 HF Radio communication so difficulties during Low SSN It is true that most ham radio operators around the world in their quest for DX on HF radio find it exceedingly difficult during low SSN conditions at Solat Cycle minimas. Currently, as I write, we are negotiating low SSN conditions as we are making a transition from Solar Cycle #24 to #25. I agree that the difficulties are much greater during this phase in comparison to the high SSN phase. However, the question that is often asked is, are the HF bands practically dead? … The short answer is NO! Can we still continue to make adequate radiotelephony SSB and CW DX contacts on HF during low SSN? YES! … Do we need to fall back on ultra-weak signal modulation modes like FT8 to survive? … NO! … Those of us who give up on SSB phone or CW and find ourselves limited to FT8 are certainly doing something horrendously wrong. Most probably, the ham radio station setup is unsatisfactory… Hold on! I hear some readers saying, what nonsense are you...
Click Here to Read Full Article […]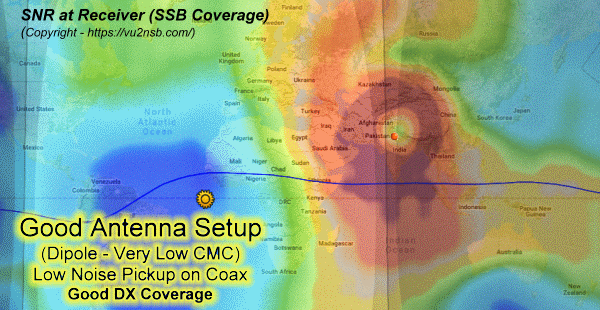 Effects of Local Ambient QRM on HF Radio Local ambient QRM (Noise) from various electrical appliances and other sources in the neighborhood often adversely affect HF radio communication. The negative effects of local QRM on an HF amateur radio station's overall capabilities are usually far more pronounced than what most operators realize. The ability to address these noise issues may either make or break the radio station's DX coverage efficacy. In the modern day-n-age, radio amateurs who live especially in urban and suburban areas are plagued with these adverse effects with several orders of magnitude greater nuisance value than the old-timers who operated several decades ago. Although these problems could be mitigated to a large extent by carefully choosing and setting up the antenna system, the unfortunate fact is that many radio amateurs do not even realize how or why these factors affect the radio station performance. The usual trend is to set up the antenna, use a low-loss coaxial cable which has become a fad these days, adjust the SWR to as low as possible either directly or using...
Click Here to Read Full Article […]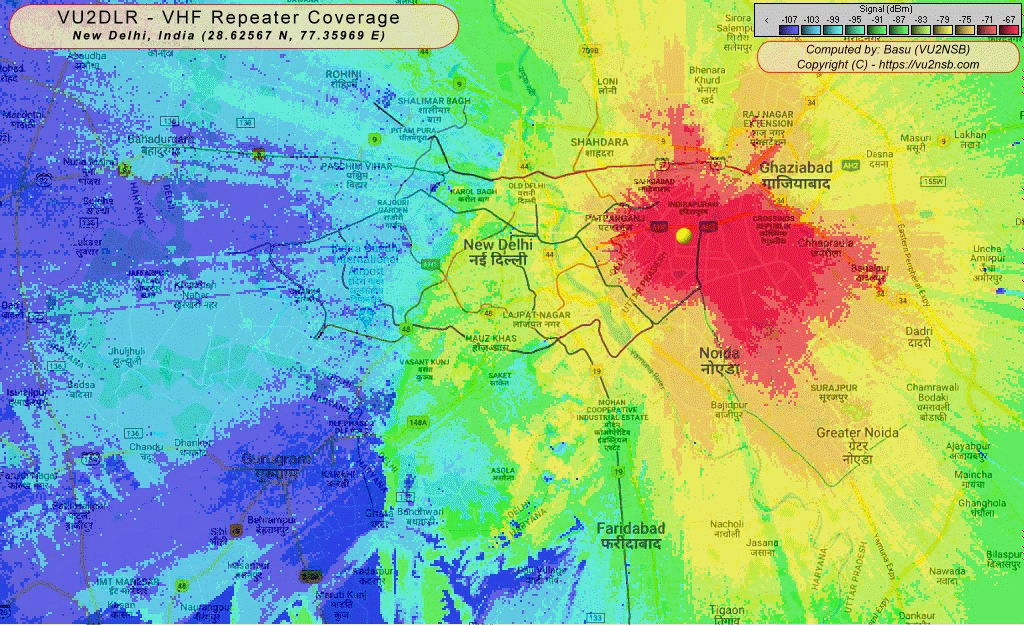 VHF-UHF Radio Repeater Site Location vs Coverage The significance of VHF-UHF radio repeaters' site location for achieving the desired reliable coverage range cannot be taken lightly. Adequate due diligence is required in terms of assessment of the topology of the territory to be covered. A radio repeater site that is located on a high elevation geographic feature would usually provide a technically viable option. Of course, the physical logistic viability of the site is also equally important. Some geographic features might be technically excellent but might be difficult to access and hence might not be logistically viable. Therefore, site selection is often a tricky process that could require a lot of thought. Needless to say, depending on the topology of the land, at certain places, the best choice of a radio repeater site might be obvious and quite intuitive. For instance, a city with a hill on the outskirts that is visible from all across the town would be an ideal choice. Similarly, a suburban or rural area on a plain terrain could be served sufficiently well by a radio...
Click Here to Read Full Article […]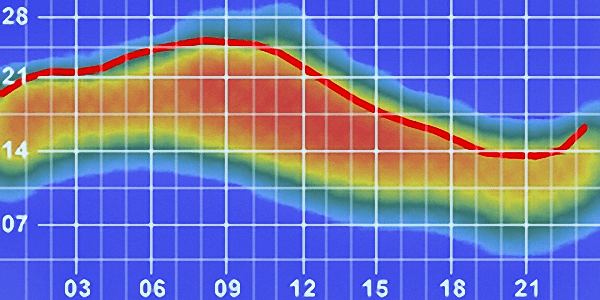 HF Radio Propagation Outlook – The Summer of 2020 In the Summer of 2020, the HF Radio Propagation openings are not so frequent as one would expect under normal circumstances. The reason, as we all know is on account of the phase of the 11-Year Sunspot Cycle that we are going through at this time. The 24th Solar Cycle has ended while the 25th cycle has yet to pick up steam. We are placed at the cusp, which appears like a deep broad valley when observed on a graph. As a consequence, the prevailing SSN is either extremely low or zero (0) most of the days. The 10.7cm Solar Flux Index (SFI) is also near the rock bottom. The solar magnetic activity, as well as the energy and particle ejections, are rather placid and limited. For our friends living on the Southern side of the Equator, the phrase, Summer of 2020, may not sound right because it is the winter for them. I totally acknowledge this reality but would request them to bear with me on this matter with regards...
Click Here to Read Full Article […]
40m HF band opening – Animated view Here is an animated graphical rendition of a typical 40m HF band opening transition scenario that I have modeled to provide a pictorial insight into the process. Any animated graphical rendering of HF band propagation opening as it gradually unfurls with the passage of time over the global canvas is a treat to watch. We all know that as a band opening begins to occur, the radio propagation prospects into distant land begin to unfold. This is a gradual process and is primarily dependent on the rotation of the earth on its axis leading to a change in illumination of the globe by solar radiation. As we daily progress through the diurnal (day/night) variation, we expect these changes to play out. On account of the above phenomena, the plasma density of the ionospheric layers above the earth also continuously alters their characteristics in terms of their charge densities, thickness, and height. During the night, the D-layer dissipates while the E-layer practically disappears due to excessive thinning of its plasma density. The F1 and...
Click Here to Read Full Article […]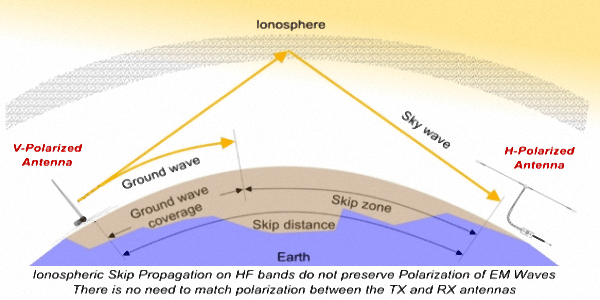 Antenna Polarization in Radio Communication What is the significance of antenna polarization in radio communication? Or, should we ask, how does the polarization of radio waves affect radio communication capabilities? We surely need to understand the fundamental concepts and find out the probable practical effects. By-and-large, most of the antennas that we use on a regular basis are linearly polarized and hence produce linear polarized radiations. Although there are several types of antennas that produce circular (LHCP or RHCP) polarization, they are relatively rare in terrestrial communication application scenarios. Satellite-based radio communication often uses circular polarized antennas both at the satellite and the earth station end of the links. However, that's a story for another day… Or else, check out the article Amateur Satellite Communications. Moreover, the circular polarization throws up its own set of challenges related to polarization rotation directions. As amateur radio operators, generally engaged in terrestrial radio communication, we normally use linear polarized antennas. This is applicable to both HF as well as VHF/UHF communication. Typically, our antennas are oriented in ways to favor either Vertical or...
Click Here to Read Full Article […]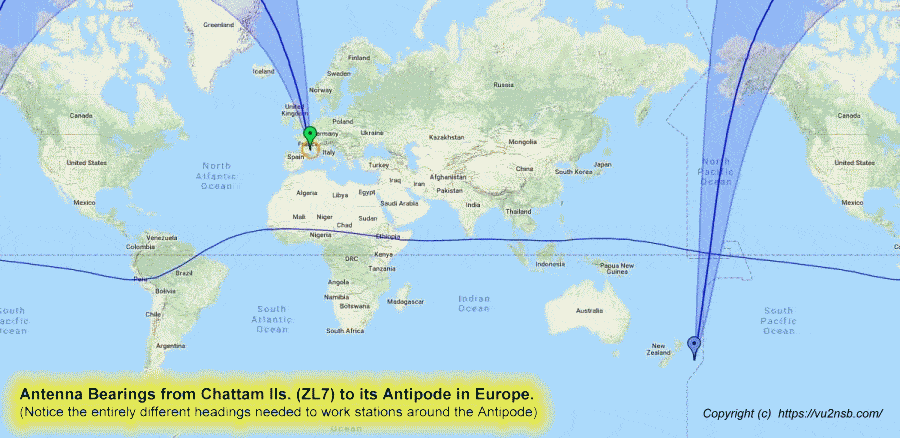 Working HF DX stations located near Antipodes Working HF DX at the longest possible physical distance on earth is often referred to as working stations near Antipodes. These situations present several unique challenges that may never be observed while working regular DX at shorter distances that are not as far as the Antipode. These challenges manifest themselves while using directional beam antennas and may not be observed or appreciated by those of us who have omnidirectional antennas. The challenges of working stations at or near the antipodes are not only experienced by the station holding the frequency and calling CQ but also by those who are trying to work him. We cover the concept of Antipodes in an article under the section Geodesic for Terrestrial HF Radio. However, to recap for those who might be new to the term, an Antipode is a location that is at the opposite side of the globe from where a station might be located. Hence, every operator has a unique antipode based on his location. For the sake of simplicity, if we assume the...
Click Here to Read Full Article […]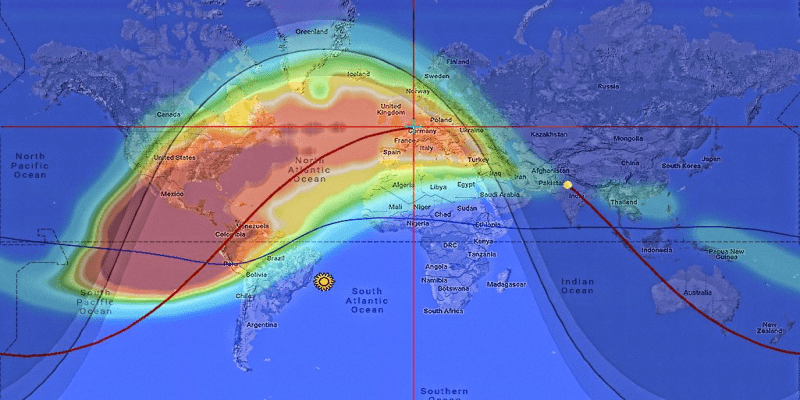 HF Long Path (LP) – Getting acquainted HF radio DXing may often be leveraged by the use of HF Long Path (LP) from time to time. By and large, on a routine basis, we all tend to explore HF radio propagation openings that prevail along the better known Short-Path (SP). The earth is nearly a spherical object and the path taken by the radio signals to travel to the DX location is always via the shortest straight path along the spherical surface of the globe. However, this straight path if extended beyond the DX location eventually circles the globe and reaches back to the originating TX station's location. This is the full Great Circle path. The Great Circle round-the-world path is always unique between any two radio stations on earth. In one direction along the circular path (Great Circle), the distance is shorter than the distance along the opposite direction. The direction along the shorter of the two distances is called the Short Path heading, while that in the opposite direction is the Long Path heading. There is only one...
Click Here to Read Full Article […]
Low SSN Solar Cycle minima – HF bands dead? Too often we hear amateur radio operators complain about HF bands being dead during the low ebb of a solar cycle that causes low SSN. Really? Who says the bands are dead? Think again… Let us do a reality check. At the time of writing this post, it is November 28th 2019. We are passing through the cusp between solar cycle #24 and #25. The solar activity is at its rock bottom. The ionization density of the ionosphere is at a dismal low. Does it make HF radio propagation a challenge? Yes, it does… But it does not mean that the bands are dead?… Not Really. What really happens during the low SSN conditions is that HF band propagation openings that used to happen frequently are now less frequent. The duration of these openings to a particular DX destination becomes shorter. The strength of band openings becomes shallower. However, none of these means that the bands are dead or there is no propagation. All it means is that now HF DXing...
Click Here to Read Full Article […]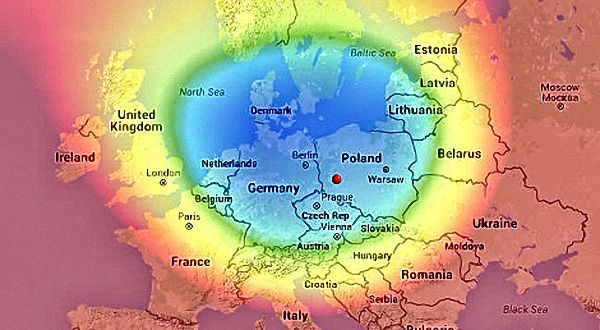 Beware of Skip Zone while working HF radio A good radio amateur friend of mine from Poland sounded quite anxious when he told me that his new antenna was behaving peculiarly. He was afraid that being a restricted-size vertical antenna perhaps it was not performing as it should. He asked for my views. After speaking to him I realized that there was nothing wrong with the antenna but the problem was entirely different. The issue that my friend was facing was a typical ionospheric skip zone situation. Although on the 20m band, he could work stations in Moscow, and various parts of Italy, and Spain which are all quite a distance away, he was unable to copy or work into nearby countries like Germany, Netherlands, Czech Republic, etc. I soon realized that in his hurry he had completely forgotten to account for the prevailing "Skip Zone" around his QTH. All of us make such mistakes and then scratch our heads over inexplicable results. For those who would like to visualize what was happening on the 20m band from the location...
Click Here to Read Full Article […]