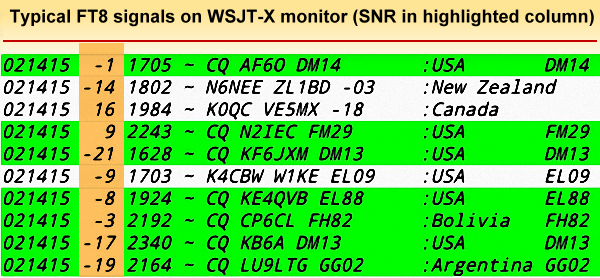 Digital modes like FT8 work below Noise? – A myth It is a common myth that narrowband digital modes like FT8, JT65, etc establish communication with signals that are below the noise floor. This myth has by and large been perpetuated among the amateur radio community where many operators consider it to be a magical property of these digital modes. These narrowband digital mode signals may not be audible on a regular radio receiver or may not be visible on the band-scope spectrum or waterfall displays of our transceivers but there is nothing magical about it. They certainly do not work with signals being below the noise floor. Barring a few modulation modes like the Spread Spectrum, including both direct Sequence Spread Spectrum (DSSS) and the Frequency Hopping Spread Spectrum (FHSS), typically most other commonly used digital modes need signals to be above the noise floor with a positive magnitude of Signal-to-Noise Ratio (SNR). Spread Spectrum due to its nature, has a very low signal density that typically lies below the noise floor. Hence, it is difficult to detect and...
Click Here to Read Full Article […]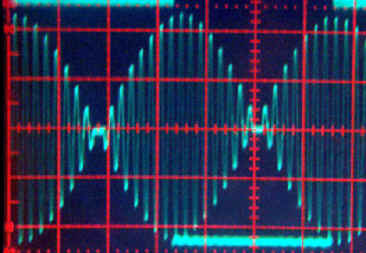 PSK31 – for exciting HF band QRP PSK31 like most of the other narrow-band digital text communication modes requires very little TX power into a very modest antenna. PSK31 is also quite immune to co-channel interference by voice modulated radio-telephony signals due to the nature of the spectral distribution of human voice. Although PSK31 is a popular mode, many operators have failed to appreciate the inherent merits of this modulation mode and often resorted to incorrect modulation settings, higher than necessary TX power, or the use of large antennas which effectively increase the ERP beyond what is required for effective and sustainable PSK31 communication. This is a demonstration of typical QRP QSO using 5W (perhaps it was 3-4 W) into 1/4λ vertical ground plane antennas used at both ends of the circuit. The distance was approximately 5800Km between a station with the QTH in Sweden and my QTH in New Delhi, India. The QSO was conducted on the 17m band at a little after 14:30 UTC. The PSK31 signal was not visible on the band-scope of my transceiver but was...
Click Here to Read Full Article […]