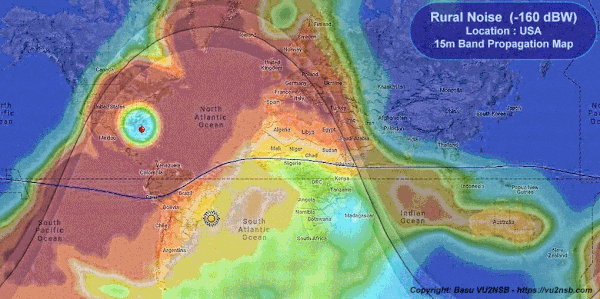 EMI-RFI and Noise related HF Radio Station performance loss HF radio performance loss due to EMI-RFI and noise in and around the station environment is often a major issue that could almost cripple the communication capability. This is especially true during conditions of low SSN, the way it prevails during the ebbing part of the Solar Cycle. Many amateur radio operators do not realize the real consequences and the utter magnitude of loss in their radio station's performance. More often than not, we have heard statements like – The HF bands are now dead at low SSN, the only viable way is to work HF using FT8, SSB radiotelephony is hardly possible during low SSN conditions, I think I need to invest in a linear HF power amplifier, etc, etc… – We have heard all this far too often. However, it is not necessarily the whole truth. We all agree that during low SSN conditions, negotiating the HF radio bands become more difficult and stringent in comparison to what happens during the better part of the Solar Cycle. When the...
Click Here to Read Full Article […]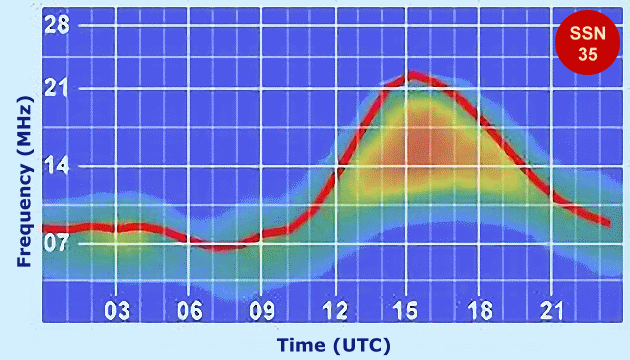 HF Radio communication so difficulties during Low SSN It is true that most ham radio operators around the world in their quest for DX on HF radio find it exceedingly difficult during low SSN conditions at Solat Cycle minimas. Currently, as I write, we are negotiating low SSN conditions as we are making a transition from Solar Cycle #24 to #25. I agree that the difficulties are much greater during this phase in comparison to the high SSN phase. However, the question that is often asked is, are the HF bands practically dead? … The short answer is NO! Can we still continue to make adequate radiotelephony SSB and CW DX contacts on HF during low SSN? YES! … Do we need to fall back on ultra-weak signal modulation modes like FT8 to survive? … NO! … Those of us who give up on SSB phone or CW and find ourselves limited to FT8 are certainly doing something horrendously wrong. Most probably, the ham radio station setup is unsatisfactory… Hold on! I hear some readers saying, what nonsense are you...
Click Here to Read Full Article […]
Is FT8 growing at the cost of SSB Phone and CW? This is a million-dollar question. The debate on whether FT8 popularity is growing at the cost of SSB Phone and CW modes is raging across various social media platforms as well as other forums. Amateur radio operators with diverse individual preferences often have quite different and conflicting views on the matter. Some people tend to predict a doomsday scenario for traditional modulation modes while others justify it as a natural evolutionary process. On social media forums dedicated to ham radio, we constantly read about FT8 contacts being made in hundreds while very little is mentioned about the regular SSB radiotelephony, CW, or other traditional modes… It leaves an impression that by-and-large, the ham radio community might have embraced FT8 and consequently moved away from SSB phone and CW… At least, that's the impression we get from what we read these days. Is the above assumption true? … Perhaps NOT! … Perhaps the majority of FT8 QSOs are done by radio amateurs who are relatively newer licensees, belong to the...
Click Here to Read Full Article […]
S-meter Noise Floor in HF Radio Receivers In this article, I will focus on the interpretation (or perhaps misinterpretation) of the S-Meter Noise Floor levels as they prevail on HF radio receivers of typical transceivers used by amateur radio operators. Over the past year, I have covered various aspects of the difficulties that are often faced while negotiating propagation conditions on the HF radio bands. This is especially true during the current bottom phase of the Solar Cycle as we make the transition from cycle #24 to #25. This phenomenon is expected to persist for quite a while more, and therefore our discussions will continue to be quite relevant for a long time. Even later, during the healthy part of the upcoming solar cycle, the measures that we take now will continue to let our optimized radio stations perform far better than the non-optimized stations of many of our peers. Through a set of several articles, I have tried to place on the table various pitfalls of working HF DX under these conditions as well as offered various solutions to...
Click Here to Read Full Article […]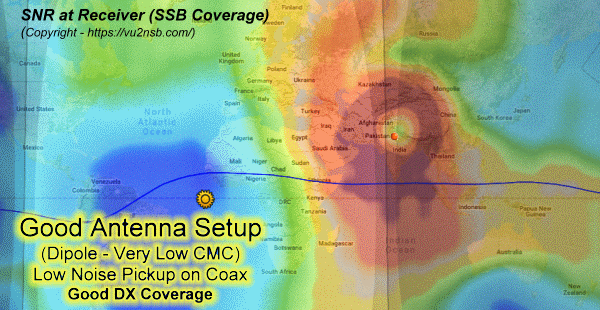 Effects of Local Ambient QRM on HF Radio Local ambient QRM (Noise) from various electrical appliances and other sources in the neighborhood often adversely affect HF radio communication. The negative effects of local QRM on an HF amateur radio station's overall capabilities are usually far more pronounced than what most operators realize. The ability to address these noise issues may either make or break the radio station's DX coverage efficacy. In the modern day-n-age, radio amateurs who live especially in urban and suburban areas are plagued with these adverse effects with several orders of magnitude greater nuisance value than the old-timers who operated several decades ago. Although these problems could be mitigated to a large extent by carefully choosing and setting up the antenna system, the unfortunate fact is that many radio amateurs do not even realize how or why these factors affect the radio station performance. The usual trend is to set up the antenna, use a low-loss coaxial cable which has become a fad these days, adjust the SWR to as low as possible either directly or using...
Click Here to Read Full Article […]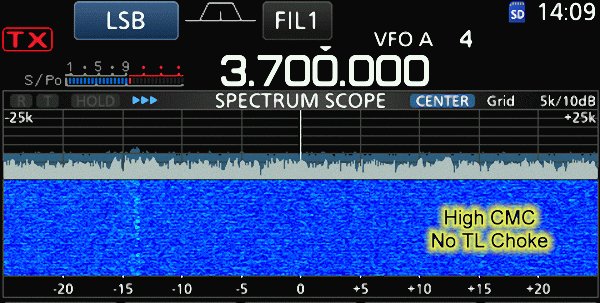 100W on a Wire Antenna – Is it good enough for DX? 100W on a Wire antenna! … How far could it possibly reach? This is perhaps one of the most hotly debated rookie topics in the world of amateur radio. It has always been like this and it would always be the same. A radio amateur who has been newly initiated into this field takes a while to come to terms with reality. Intuitively, it becomes very difficult for a rookie operator to even imagine that 100W on a Wire might be more than adequate to communicate around the entire world. At times, a station with a plain-Jane dipole antenna and running as low as 5-20W may comfortably work the world. When I say this, I do not mean working via weak-signal digital modes like FT8, FT4, etc. The operating situation cited above refers to radiotelephony SSB QSO. However, for all this to be viable on a reasonably regular basis, there are a few fundamental prerequisites. First of all, the station operator would need to acquire a fair understanding...
Click Here to Read Full Article […]
Understanding Antennas – What makes them good or Bad? Are some antennas good while some others are bad? Many people seem to think so, but this notion is not entirely correct. Any such binary black or white classification is not the way to assess antennas. The fact of the matter is that all antennas that have been designed to radiate RF energy efficiently are usually good in their own rights. Yet I concede that the operator's experience with a specific type of antenna may indeed be either good or bad. However, this does not necessarily mean that the fault lies with the antenna. More often than not it is the operator's judgment in selecting the antenna or the way it is deployed that makes all the difference. Unless the antenna in question is technically a poor design that does not allow effective radiation to occur or the structural material used for fabricating the antenna leads to high loss resistance in comparison to its radiation resistance, there is no reason why the antenna will not be able to do the job...
Click Here to Read Full Article […]
Getting started on ISS Cross band Repeater The new version of the ISS Cross Band Repeater had been activated on 2nd September 2020 at 01:02 UTC. Since it is still in the testing and deployment phase at the time of writing (October 2020) of this article, its service might currently be available on an intermittent basis. Nevertheless, this should be great news for millions of radio amateurs around the world as it is indicative of was is in store for us in the coming days. The ARISS program (Amateur Radio on International Space Station) has been active for many years. Under ARISS, a variety of amateur radio communication activities have been conducted at specified times as per declared schedules. Amateur radio operators around the world have made numerous FM radio voice contacts with astronauts onboard the ISS as well as received SSTV picture transmissions from the ISS. However, the above activities in the past required adherence to ISS activity schedules. Radio amateurs could make radio contacts with the astronauts but only when they were free to operate amateur band radios…...
Click Here to Read Full Article […]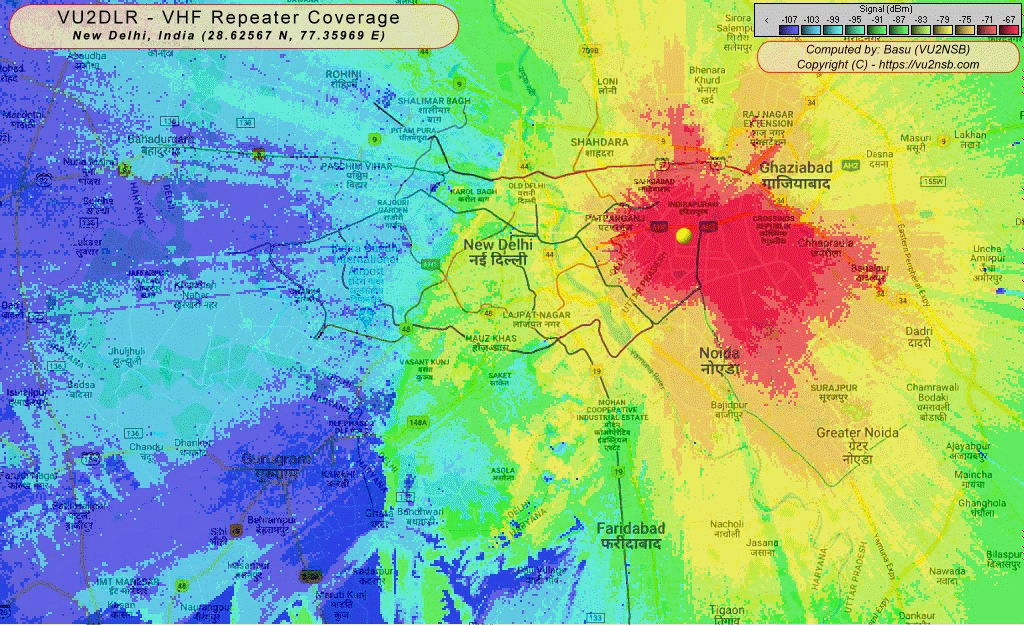 VHF-UHF Radio Repeater Site Location vs Coverage The significance of VHF-UHF radio repeaters' site location for achieving the desired reliable coverage range cannot be taken lightly. Adequate due diligence is required in terms of assessment of the topology of the territory to be covered. A radio repeater site that is located on a high elevation geographic feature would usually provide a technically viable option. Of course, the physical logistic viability of the site is also equally important. Some geographic features might be technically excellent but might be difficult to access and hence might not be logistically viable. Therefore, site selection is often a tricky process that could require a lot of thought. Needless to say, depending on the topology of the land, at certain places, the best choice of a radio repeater site might be obvious and quite intuitive. For instance, a city with a hill on the outskirts that is visible from all across the town would be an ideal choice. Similarly, a suburban or rural area on a plain terrain could be served sufficiently well by a radio...
Click Here to Read Full Article […]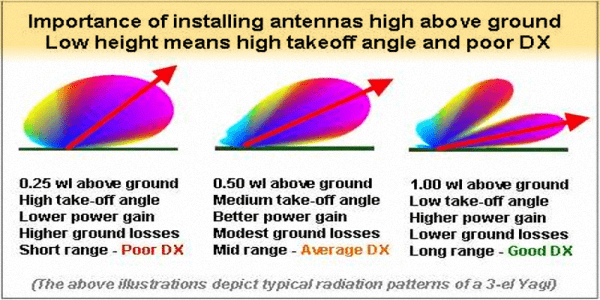 Does antenna height matter more than gain? Though it may seem to be paradoxical at first sight, the fact is that very often the antenna height above ground might matter more than its published gain when it comes to HF band antennas used for DX operation. Long-range DX contacts on HF bands typically require long skips on optimally selected frequency bands for best results. To achieve this objective, the radiation takeoff angle (TOA) has to be quite low. Especially, under low SSN conditions (as is prevalent at the time of writing this post), when the ionospheric plasma densities are low and the slab thickness is also less, the higher TOA signals might penetrate the ionosphere to be lost in outer space. Low TOA signals from the antenna provide us the best prospects. Does this mean that we need to search for some special kind of antenna with low TOA capability to deploy at our QTH? NO! We don't… Every antenna can be installed in a manner so as to provide low TOA, however, the user must be aware of how...
Click Here to Read Full Article […]