Radio Communication
Postings in this category cover various general aspects of Radio Communication theory, principles and techniques.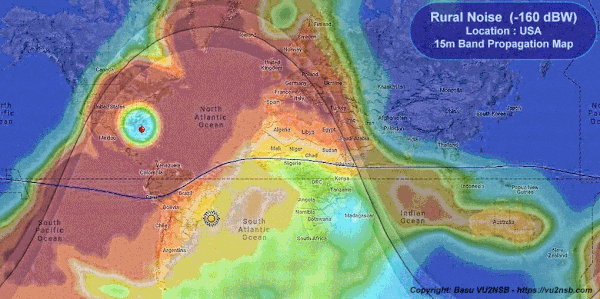 EMI-RFI and Noise related HF Radio Station performance loss HF radio performance loss due to EMI-RFI and noise in and around the station environment is often a major issue that could almost cripple the communication capability. This is especially true during conditions of low SSN, the way it prevails during the ebbing part of the Solar Cycle. Many amateur radio operators do not realize the real consequences and the utter magnitude of loss in their radio station's performance. More often than not, we have heard statements like – The HF bands are now dead at low SSN, the only viable way is to work HF using FT8, SSB radiotelephony is hardly possible during low SSN conditions, I think I need to invest in a linear HF power amplifier, etc, etc… – We have heard all this far too often. However, it is not necessarily the whole truth. We all agree that during low SSN conditions, negotiating the HF radio bands become more difficult and stringent in comparison to what happens during the better part of the Solar Cycle. When the...
Click Here to Read Full Article […]
Is FT8 growing at the cost of SSB Phone and CW? This is a million-dollar question. The debate on whether FT8 popularity is growing at the cost of SSB Phone and CW modes is raging across various social media platforms as well as other forums. Amateur radio operators with diverse individual preferences often have quite different and conflicting views on the matter. Some people tend to predict a doomsday scenario for traditional modulation modes while others justify it as a natural evolutionary process. On social media forums dedicated to ham radio, we constantly read about FT8 contacts being made in hundreds while very little is mentioned about the regular SSB radiotelephony, CW, or other traditional modes… It leaves an impression that by-and-large, the ham radio community might have embraced FT8 and consequently moved away from SSB phone and CW… At least, that's the impression we get from what we read these days. Is the above assumption true? … Perhaps NOT! … Perhaps the majority of FT8 QSOs are done by radio amateurs who are relatively newer licensees, belong to the...
Click Here to Read Full Article […]
S-meter Noise Floor in HF Radio Receivers In this article, I will focus on the interpretation (or perhaps misinterpretation) of the S-Meter Noise Floor levels as they prevail on HF radio receivers of typical transceivers used by amateur radio operators. Over the past year, I have covered various aspects of the difficulties that are often faced while negotiating propagation conditions on the HF radio bands. This is especially true during the current bottom phase of the Solar Cycle as we make the transition from cycle #24 to #25. This phenomenon is expected to persist for quite a while more, and therefore our discussions will continue to be quite relevant for a long time. Even later, during the healthy part of the upcoming solar cycle, the measures that we take now will continue to let our optimized radio stations perform far better than the non-optimized stations of many of our peers. Through a set of several articles, I have tried to place on the table various pitfalls of working HF DX under these conditions as well as offered various solutions to...
Click Here to Read Full Article […]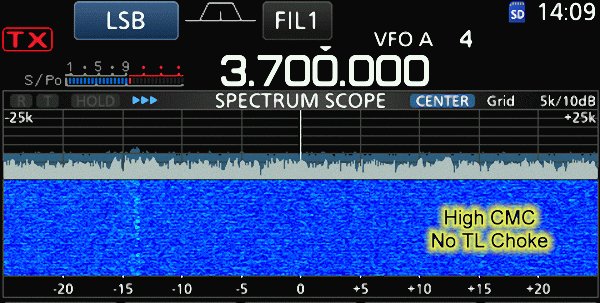 100W on a Wire Antenna – Is it good enough for DX? 100W on a Wire antenna! … How far could it possibly reach? This is perhaps one of the most hotly debated rookie topics in the world of amateur radio. It has always been like this and it would always be the same. A radio amateur who has been newly initiated into this field takes a while to come to terms with reality. Intuitively, it becomes very difficult for a rookie operator to even imagine that 100W on a Wire might be more than adequate to communicate around the entire world. At times, a station with a plain-Jane dipole antenna and running as low as 5-20W may comfortably work the world. When I say this, I do not mean working via weak-signal digital modes like FT8, FT4, etc. The operating situation cited above refers to radiotelephony SSB QSO. However, for all this to be viable on a reasonably regular basis, there are a few fundamental prerequisites. First of all, the station operator would need to acquire a fair understanding...
Click Here to Read Full Article […]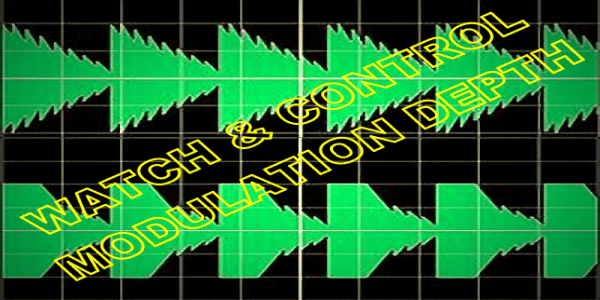 Set Radio modulation Depth for optimum Clarity For the sake of optimum clarity and intelligibility of radio transmission, the radio modulation depth must be controlled by ensuring that the microphone input level is maintained well within the automatic Level control (ALC) correction range of the modulator. Failure to do so would result in the introduction of audio distortion. Overdriving the modulator will invariably result in the creation of unwanted AF harmonics and spurious products. Consequently, the intelligibility of the demodulated audio on the receiver at the DX end will also suffer proportionately. Several ill-effects of overmodulation will begin to surface. In extreme cases, the overmodulating radio station will begin to splatter across the band. However, with the modern radio transmitters, sideband splatter is usually not the problem. Nonetheless, this could have been a huge problem in earlier transceivers because it would have produced spurious RF components across a significant portion of the band. At times the splatter could have extended across the entire band. This kind of slatter from just one operator might have rendered the band more-or-less useless for...
Click Here to Read Full Article […]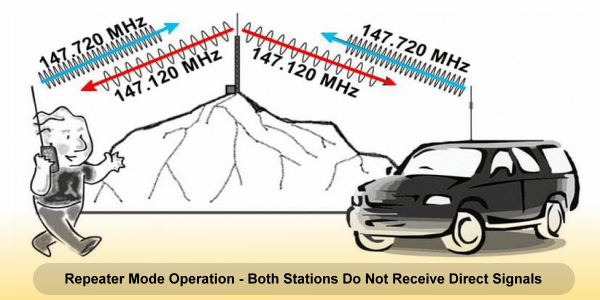 Does 59 Signal Report on a Repeater make any sense? Does a 59 Signal Report exchange during a QSO on a Repeater make sense? Unfortunately, it doesn't… We so often come across stations who report 59, or 59+20dB, etc to the other station during a QSO that is conducted through a local terrestrial repeater or during a QSO made via FM repeater type LEO amateur satellites. To top it all, I have come across instances where even a net-controller on an FM repeater net doles out this kind of signal reports to other stations and vice-a-versa. None of this makes any sense… Let's see why? The RST reporting system comprises of three-digit. They are Readability (R), Signal-strength (S), and Tone (T). This is a typical CW signal reporting format most prevalent on HF radio bands. However, for radiotelephony, the third digit (T) is not applicable, and therefore only a two-digit (RS) report without the (T) is given. This is all good when it comes to regular point-to-point Simplex, Half-duplex, or Full-Duplex mode communication. How about repeater-based QSOs? The first digit...
Click Here to Read Full Article […]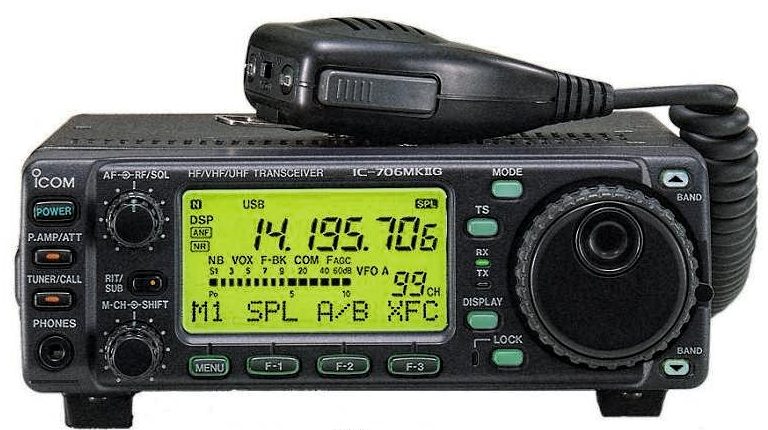 Choice between a better Radio or a better Antenna What should I focus on? Should I invest more in a better Radio Rig or a better Antenna? What is it that will provide me better communication prospects and more Dx? These are some of the most common questions that have plagued the minds of new entrants to the hobby of Amateur Radio. Unfortunately, it is equally true that having been swayed by the glamour of well-advertised jazzy-looking modern radio rigs, many of these people have made wrong choices. Only to have learned about their mistake the hard way after having spent a lot of hard-earned money that never really paid dividends as per their expectations. Ironically, even many of the extra-class licensees, in haste to conquer the world, had skipped doing due diligence or ignored sane advice from others who knew. They often ended up making reckless decisions and wrong choices. The answers to the questions that we raised at the beginning are unambiguously clear and straightforward. Yet, at times, amongst a section of radio amateurs, there seems to be...
Click Here to Read Full Article […]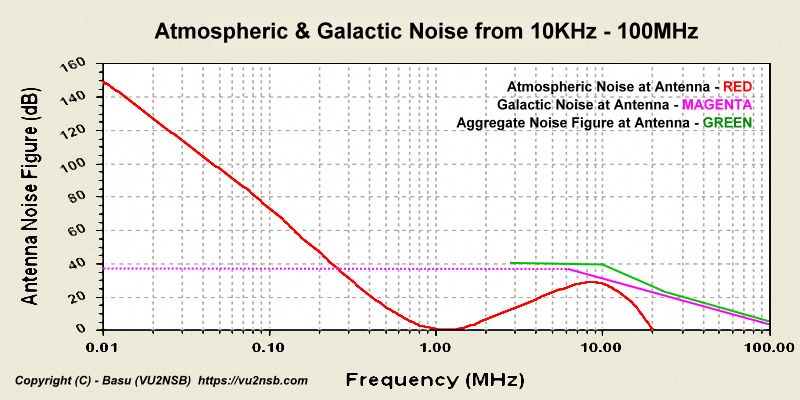 High Gain HF Preamplifier for Weak Signal DX? Is it true that a high gain HF preamplifier will enhance the ability to work weak signal DX stations? Broadly speaking, the answer is NO! it won't. However, for operation on VHF, UHF, and microwave bands, a good low noise preamplifier surely becomes important under most circumstances, for HF bands it is a different story. Though an experienced HF radio operator knows this too well, there are quite a few people who have a false notion regarding this. On various amateur radio forums, Facebook groups, as well as during personal interactions I have come across people who believe that adding a preamplifier to their HF radio rigs might improve their weak-signal DX prospects. Let us try to examine why such a notion is unsustainable and incorrect. We will also briefly examine why a preamplifier makes sense for VHF/UHF or microwave. What is it that sets HF apart from the higher frequency bands? Recap of Noise levels in Radio Communication Environment The prevalent noise levels in a communication system environment determine the limit...
Click Here to Read Full Article […]