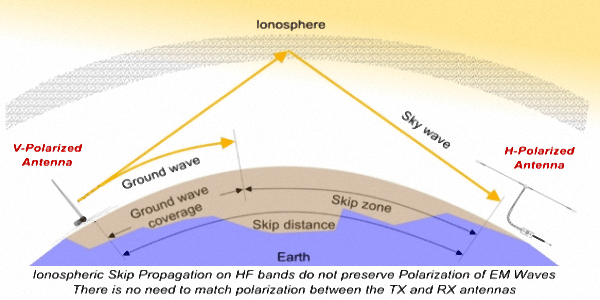 Antenna Polarization in Radio Communication What is the significance of antenna polarization in radio communication? Or, should we ask, how does the polarization of radio waves affect radio communication capabilities? We surely need to understand the fundamental concepts and find out the probable practical effects. By-and-large, most of the antennas that we use on a regular basis are linearly polarized and hence produce linear polarized radiations. Although there are several types of antennas that produce circular (LHCP or RHCP) polarization, they are relatively rare in terrestrial communication application scenarios. Satellite-based radio communication often uses circular polarized antennas both at the satellite and the earth station end of the links. However, that's a story for another day… Or else, check out the article Amateur Satellite Communications. Moreover, the circular polarization throws up its own set of challenges related to polarization rotation directions. As amateur radio operators, generally engaged in terrestrial radio communication, we normally use linear polarized antennas. This is applicable to both HF as well as VHF/UHF communication. Typically, our antennas are oriented in ways to favor either Vertical or...
Click Here to Read Full Article […]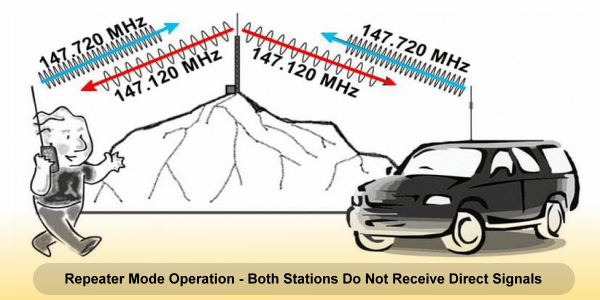 Does 59 Signal Report on a Repeater make any sense? Does a 59 Signal Report exchange during a QSO on a Repeater make sense? Unfortunately, it doesn't… We so often come across stations who report 59, or 59+20dB, etc to the other station during a QSO that is conducted through a local terrestrial repeater or during a QSO made via FM repeater type LEO amateur satellites. To top it all, I have come across instances where even a net-controller on an FM repeater net doles out this kind of signal reports to other stations and vice-a-versa. None of this makes any sense… Let's see why? The RST reporting system comprises of three-digit. They are Readability (R), Signal-strength (S), and Tone (T). This is a typical CW signal reporting format most prevalent on HF radio bands. However, for radiotelephony, the third digit (T) is not applicable, and therefore only a two-digit (RS) report without the (T) is given. This is all good when it comes to regular point-to-point Simplex, Half-duplex, or Full-Duplex mode communication. How about repeater-based QSOs? The first digit...
Click Here to Read Full Article […]