Archive for February 2020
Does Low SWR always mean a good Antenna setup? Many amateur radio operators often assume it to be true but the question is, will low SWR always ensure that the antenna has been optimally setup? Although a low SWR on the transmission line to the antenna is certainly welcome, the question still remains whether it conclusively indicates a healthy antenna system setup? contrary to popular belief, No, not always… There are various other factors that go a long way in determining optimum antenna performance. This is notwithstanding the fact that the location of antenna installation, its surroundings, and height above ground play vital roles. Let us ignore these limiting factors because I know that most of us, the radio amateurs, are often constrained by real-estate limitations and therefore may not always be able to install our antennas the way we might have liked to. Within the realms of the above-cited limitations, the SWR is still not the ultimate indicator of antenna system health. Let us examine why is it so, and what are the other factors that could overshadow the...
Click Here to Read Full Article […]
Coaxial cable choke and RF common-mode noise Is it really true that a section of coiled coaxial cable choke at antenna feed-point would effectively cut down the radio RF noise substantially? Will the perceived reduction be enough to make operating especially on the lower frequency HF bands a pleasure? These are some of the questions that come to mind. Well, there are a multitude of opinions with many people suggesting that it is indeed worthwhile. Let us impassionately and realistically examine the effects of such coiled coaxial cable chokes that are often used near the antenna feed-point and figure out with rational scientific logic if they are truly as effective as one might be made to believe… At this point, some readers may feel impatient and say, stop beating about the bush, give us the bottom line… OK, the bottom line is NO! they don't work well enough to feel jubilant or elated. Especially, on the lower HF bands like the 80m, or 40m. Even on the other higher frequency HF bands, they don't perform as well as one might...
Click Here to Read Full Article […]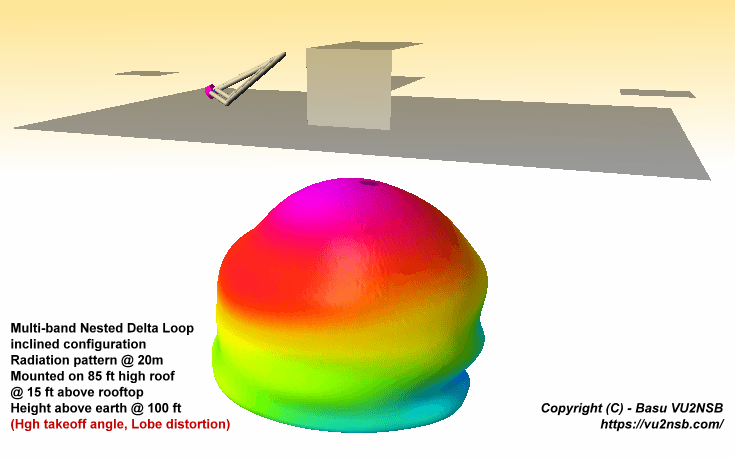 Urban antenna height above ground – The truth The antenna height above ground, especially in urban areas on the HF bands, poses a set of unforeseen issues that an average radio amateur is often blissfully ignorant about. An experienced operator knows all this too well but a large section of our community is often unaware of several kinds of radiation lobe pattern distortions and reduction in overall antenna efficiency that occur due to the presence of various natural geographical artifacts and man-made entities like buildings, sheds, bridges, overhead cables, water-pipes, etc that cause havoc. Despite a seemingly good antenna height, the most common problems that usually plague a typical urban antenna installation are considerable distortion in the radiation pattern. The textbook lobe patterns and gain figures of antennas may not hold true anymore. The second casualty is the overall efficiency of the antenna as a radiator. The nearby building structures and objects within the near-field zone of the antenna often absorb a certain amount of transmitter energy and may also alter the resonance and spoil the attainable SWR. I have...
Click Here to Read Full Article […]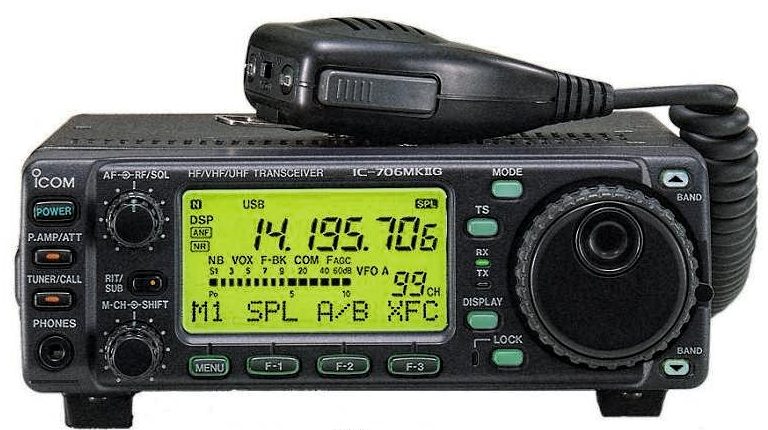 Choice between a better Radio or a better Antenna What should I focus on? Should I invest more in a better Radio Rig or a better Antenna? What is it that will provide me better communication prospects and more Dx? These are some of the most common questions that have plagued the minds of new entrants to the hobby of Amateur Radio. Unfortunately, it is equally true that having been swayed by the glamour of well-advertised jazzy-looking modern radio rigs, many of these people have made wrong choices. Only to have learned about their mistake the hard way after having spent a lot of hard-earned money that never really paid dividends as per their expectations. Ironically, even many of the extra-class licensees, in haste to conquer the world, had skipped doing due diligence or ignored sane advice from others who knew. They often ended up making reckless decisions and wrong choices. The answers to the questions that we raised at the beginning are unambiguously clear and straightforward. Yet, at times, amongst a section of radio amateurs, there seems to be...
Click Here to Read Full Article […]